Two Vibrant Locations,
One Collaborative Studio
Join Walt Disney Animation Studios through opportunities in Burbank and soon in our newly announced studio in Vancouver! Follow Disney Animation Careers to stay connected on the latest open positions, upcoming events, career tips, and more.
Interested in creating with us in Vancouver?
Express Interest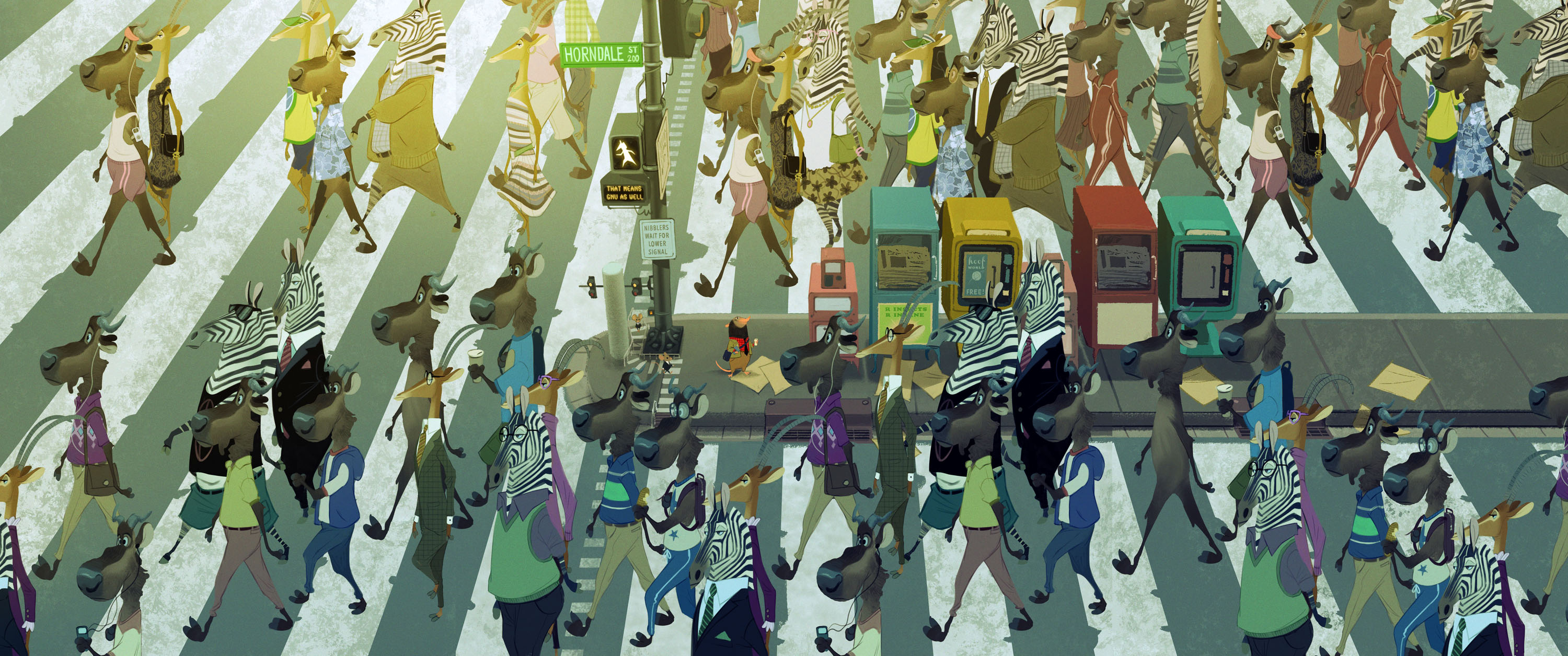 Where Will Your Story Begin?
Our films are the result of the deep collaboration of artists and management in Production, with engineers and innovative problem solvers in Technology, supported by the structure of Studio departments.

Click below and discover where a career at Disney Animation could take you.



Counting Everybody In
Stories are better when the storytellers represent the vast experiences of the people who will hear them. At Disney we have the opportunity and the responsibility to create authentic, unforgettable stories, experiences and products that capture the imagination of generations of people around the world. We are committed to doing that in a way that counts everybody in.
diversity & Inclusion at Disney
Caring for Our Crew
and Each Other
At Walt Disney Animation Studios, we believe the well-being of our crew is a key to fostering the creative and innovative spirit.

Career Development

Drawing & Sculpture Classes
Guest Lectures

Movie Screenings

Community Involvement

Events & Celebrations

Exclusive Discounts

Wellness Activities

Commuter Assistance

Business Employee Resource Groups



FAQs
Your most asked questions, answered here.
Affordable health insurance options, such as medical, dental and vision coverage, may be available for full-time positions.
Our long-standing company policy does not allow us to accept or consider unsolicited creative ideas, suggestions or materials. In connection with anything you submit to us – whether or not solicited by us – you agree that creative ideas, suggestions or other materials you submit are not being made in confidence or trust and that no confidential or fiduciary relationship is intended or created between you and us in any way, and that you have no expectation of review, compensation or consideration of any type.
The selection process varies slightly for different roles based on the unique challenges of discovering the right candidates. We will review your resume / work and if there is interest we will contact you directly with next steps which might include requests for more information, a phone conversation or an interview. Our interview process is a collaborative effort between our hiring managers and recruitment.
Because of The Walt Disney Company policies regarding unsolicited submissions, we only review materials that have been submitted through our online process. If you need an accommodation to follow this process please contact us here. If you would like to submit your materials, please apply. As part of the process, you will have an opportunity to upload your portfolio, resume, reel and shot breakdown.
Retirement plans may be available for full-time and part-time positions.
Once you have created a profile, and if your skills match the requirements for more than one position, you can apply for each position individually.
Whenever you have updated your work, resume, added a new skill set to your experience, or changed your availability date you should update your profile. If we have an open position that matches your skills you should apply.
Regardless of where you live in the world, Walt Disney Animation Studios is interested in your skills and talent. Our studio currently employs talented people from around the globe. The process and requirements for obtaining a work permit can vary depending on a variety of factors including position, skills and education. You can find out more about visas for the U.S. by visiting the US Bureau of Consular Affairs website. If you feel you meet the requirements for sponsorship please make sure you apply.