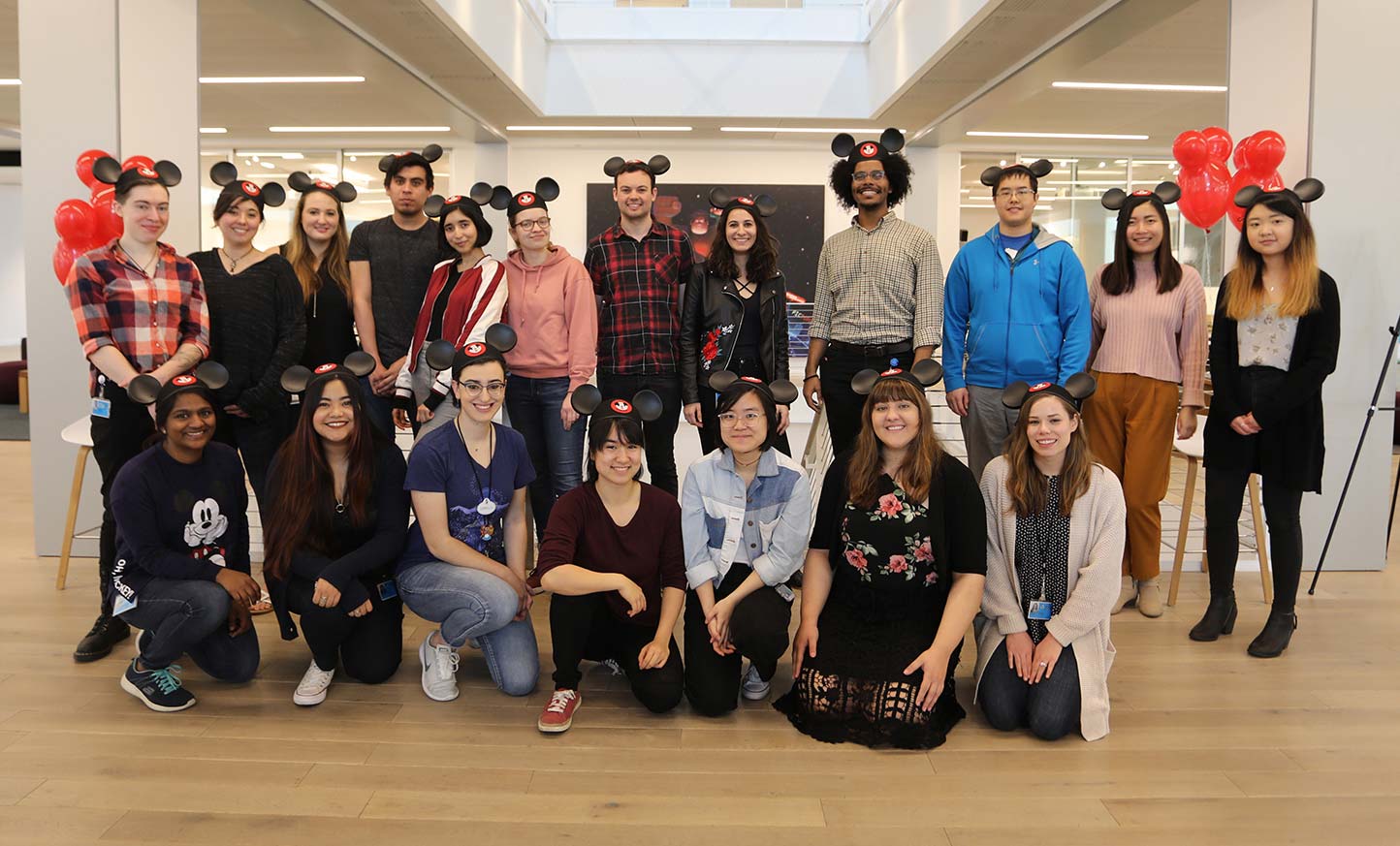 Careers
Interns &
Apprentices

Bridging the Generations
The craft of Disney storytelling and animation has been handed down, generation to generation, for nearly fifty years. The legacy continues with students and recent graduates joining us from around the world for mentoring, hands-on experiences and unforgettable opportunities through our Talent Development program.

Mentorship
Craft-based mentorship by Disney Animation artists and engineers

Collaboration
Working closely with students and artists from around the world

Craft Excellence
Honing and excelling in your storytelling through artistic and technical craft
Internships
Mentored opportunities for students returning to school the following term.
EXPLORE

Trainee & Apprenticeships
Entry-level growth opportunities for recent grads and those new to the Animation industry.


Next Generation Artists & Engineers
Walt Disney Animation Studios' Talent Development program has a rich legacy, which began in 1971, when Walt Disney's "Nine Old Men" set out to create a unique opportunity to train next-generation artists under the guidance and mentorship of Disney Animation legends.

Our intern and apprentice programs focus on connecting our Studio and craft to the next generation. We build on our legacy through continued exploration, innovation, and collaboration in a real-time, mentor-mentee relationship centered around our craft.



A Summer of Creation
Assisted by a talented team of mentors from various parts of the Studio, interns learn to develop stories, design and animate characters, develop tools and software, and a bit of everything in between!